Going
Green

in the Paper Printing Industry

Waldan Paper Services, LLC. recognizes we all need to be more responsible stewards of our planet and its resources. As our customers continue to look for better and more sustainable products, we have responded through the use of water-based inks, recycling practices, utilizing Forest Stewardship Council (FSC) stocks and continually striving to ecologically improve our manufacturing products and processes. Under the umbrella of FSC, Waldan maintains the chain of custody of customers' certified products.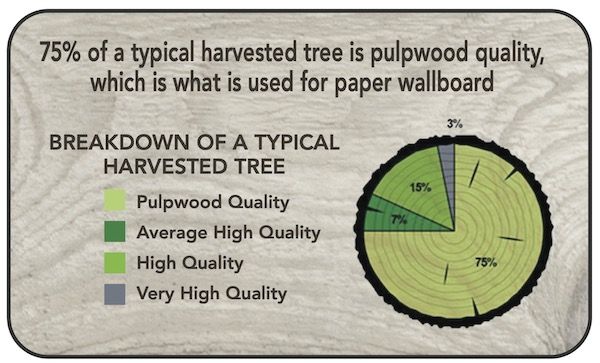 At Waldan, we have always practiced lean manufacturing principles. Keeping costs down, yours and ours, is why we continually invest in ongoing lean manufacturing. In fact, our expertise in sustainability and lean manufacturing has earned us recognition from our industry. As a lean flexographic and converting manu- facturer we produce projects of all sizes, with runs from 100 to 100,000,000!
Paper Wallboard . . .
a breathable solution for Manufactured homes.
Paper (Renewable Domestic Resource)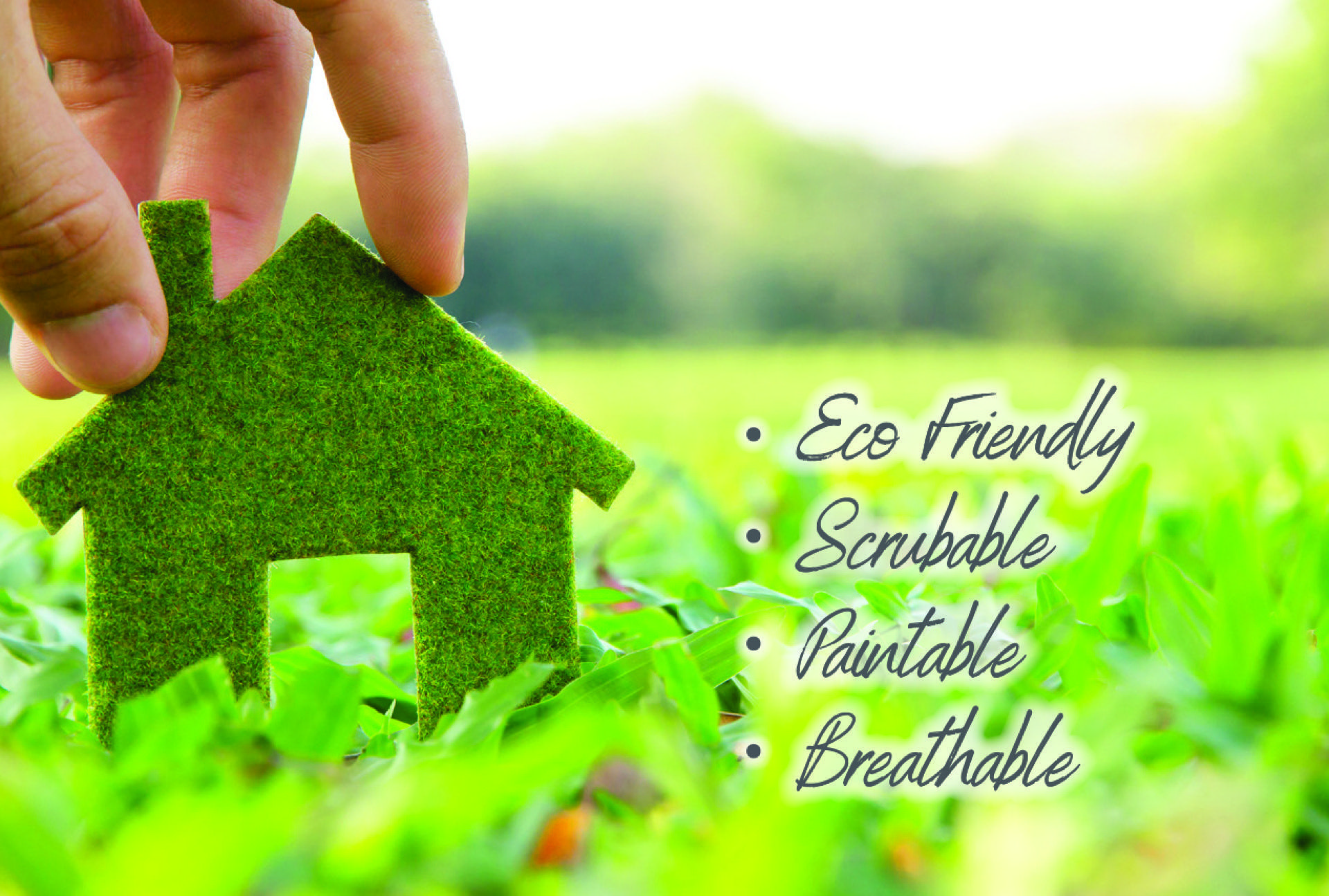 Breathable, durable, scrubbable and fade resistant
Renewable resource
Pulp and paper is one of the lowest emitters of Greenhouse Gas (GHG) at 35.8% where as chemicals (vinyl) is at 184.1%
Waldan's paper supplier - 72% of the energy used to power their paper mills comes from renewable biomass fuels (renewable energy)
Cost effective alternative
5,000,000 trees planted each day in the United States
Committed to Eco-Friendly Resources and Operations in the U.S.
At Waldan Paper Services, LLC, we understand the importance of environmentally focused operations in the printing industry and are committed to playing our part in protecting our surroundings. We strive to be a sustainable operation that balances your company's green objectives and budget without creating a significant impact on the environment or decline in the yield of your paper product.
We use renewable resources whenever possible and are constantly finding creative ways to implement eco-friendly changes in our printing processes.
Here's how we're working to go
green
- your company can implement these ideas to do the same:
Responsible Packaging Purchasing and Usage
Support the Forest Stewardship Council (FSC) and Sustainable Forestry Initiative to back these organizations' objectives and ensure paper comes from trees cut in sustainable forests
Maintain paper products' Chain-of-Custody Certification
Use of recyclable packaging materials
Implementing Continuous Improvements that are Lean- and Green-Friendly
Doing more with less
Reducing waste by focusing on time- and material management
Using the right things in the right ways
Commitment to equipment and practices that reduce energy and waste requirement
Focusing on Low Energy Consumption
Heating
Lighting
Equipment motors
Freight consolidation / load maximization
Proper Waste Management
Maximize yields
Minimize pre-consumer waste
Maximize all recycling efforts