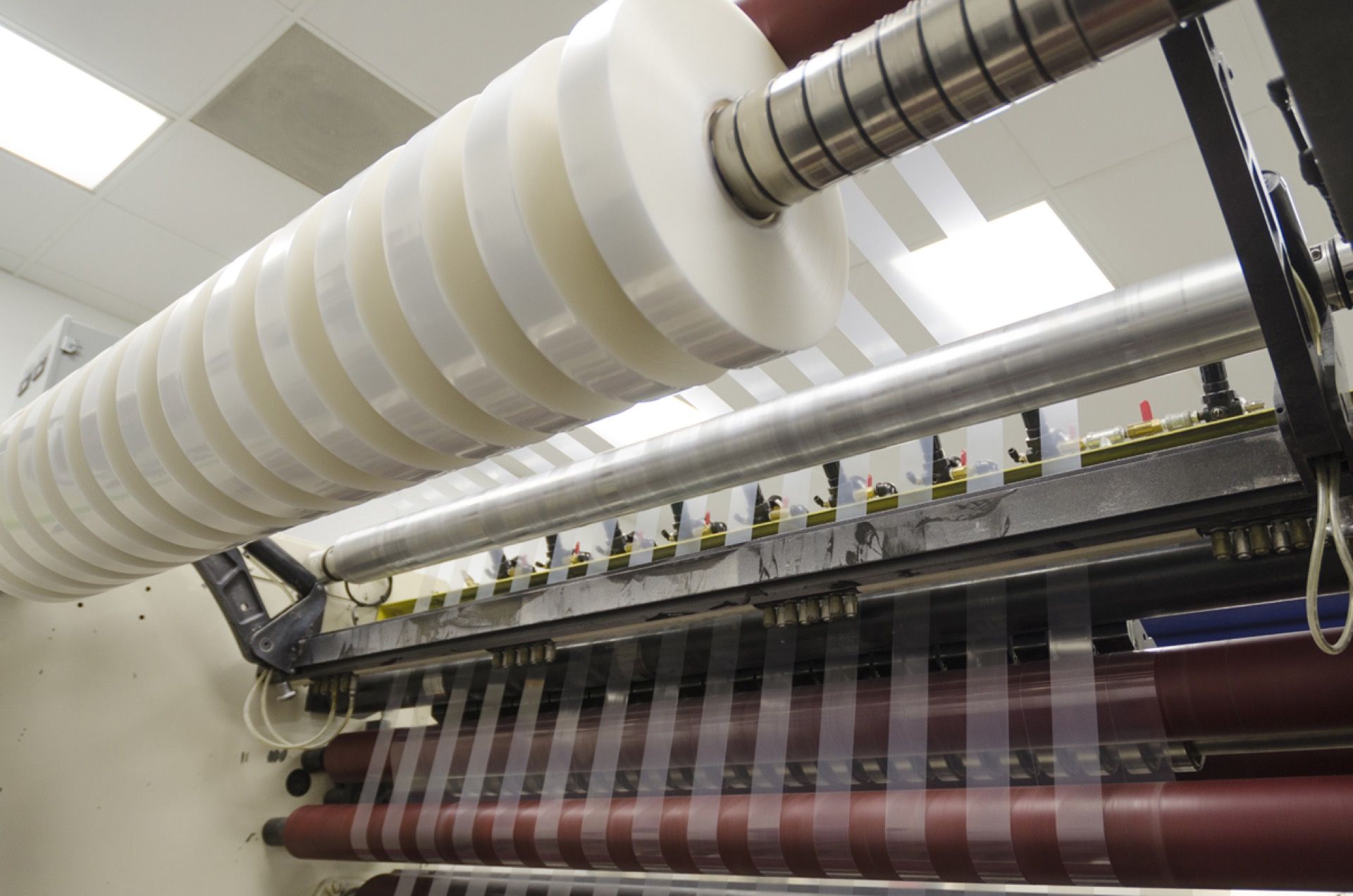 Slitting & rewinding is a process where we use equipment to cut large paper or film into rolls and re-roll it into smaller roll products. Our converting department has the ability to slit and rewind a variety of products. From specialized narrow and wide slit widths in film, paper or foil, to rolls of giftwrap, art and banner papers. Clients depend our quality and expertise for the converted products we are able to manufacture.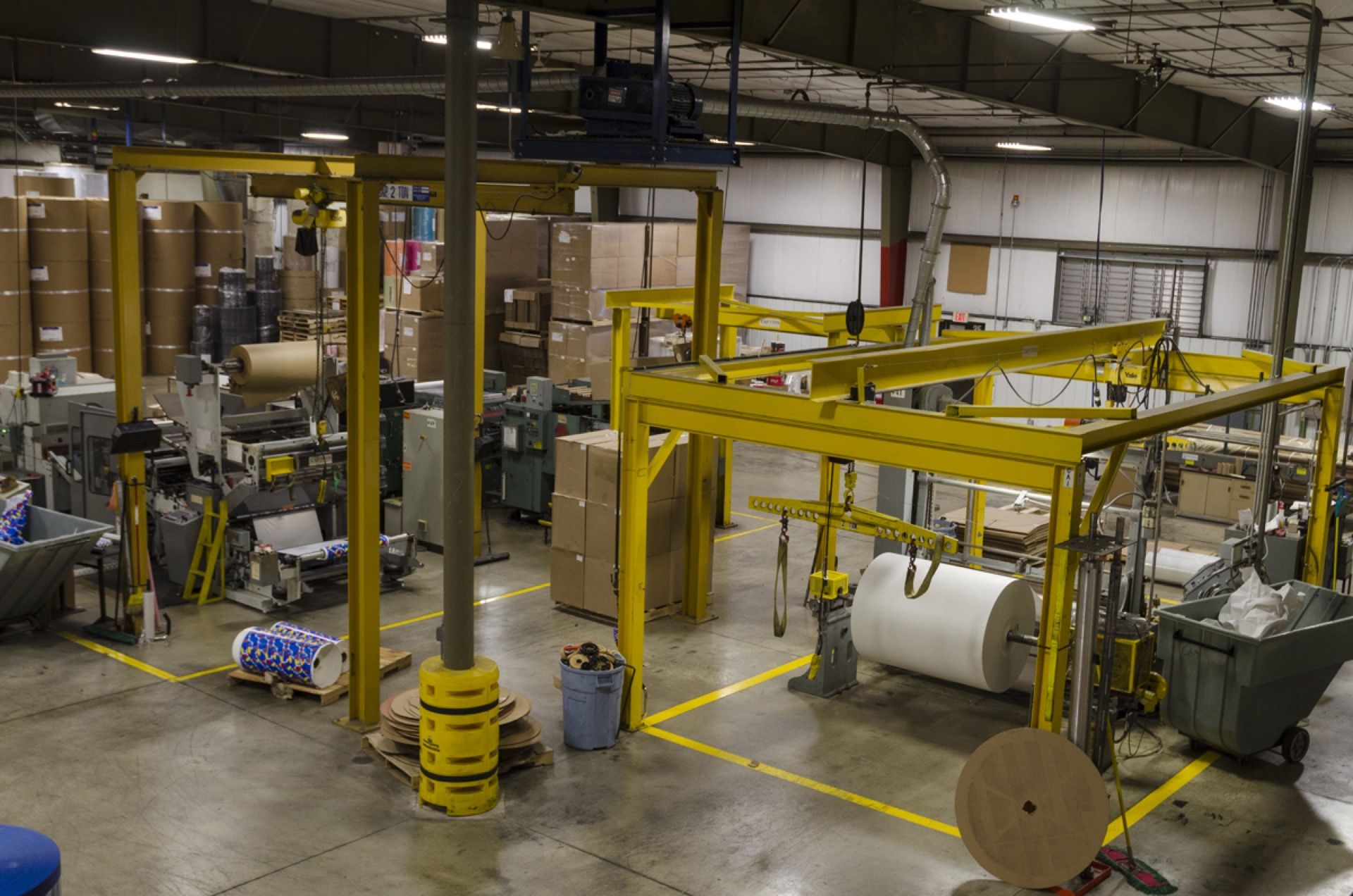 We can seamlessly work to find a turnkey solution for a product's requirements to make it to market.
Our converting department is also HACCP certified and audited by third parties for GMP (Good Manufacturing Practices) practices when handling food & medical grade and flexible packaging. We maintain a 100% traceability for your quality reassurance.